BOOKING WITH US IS ALL ABOUT ADVANTAGES
We have received accreditation from Hostelería de España for SAFE ACCOMMODATION COVID-19, we apply the integral system for accommodation before the COVID-19.
We feel responsible for the protection of health from the COVID-19 of our employees and customers.
We're looking for a strict protocol for maintaining distances, monitoring of suspicious persons, cleaning of the usual contact surfaces several times a day and compulsory use of masks as well as different gel disinfection points in all common areas.
In addition to the use of virulent chemicals such as bleach or hydroalcoholic disinfectants, ventilation, ozone treatment and 24H room closure between customers complete our protection measures.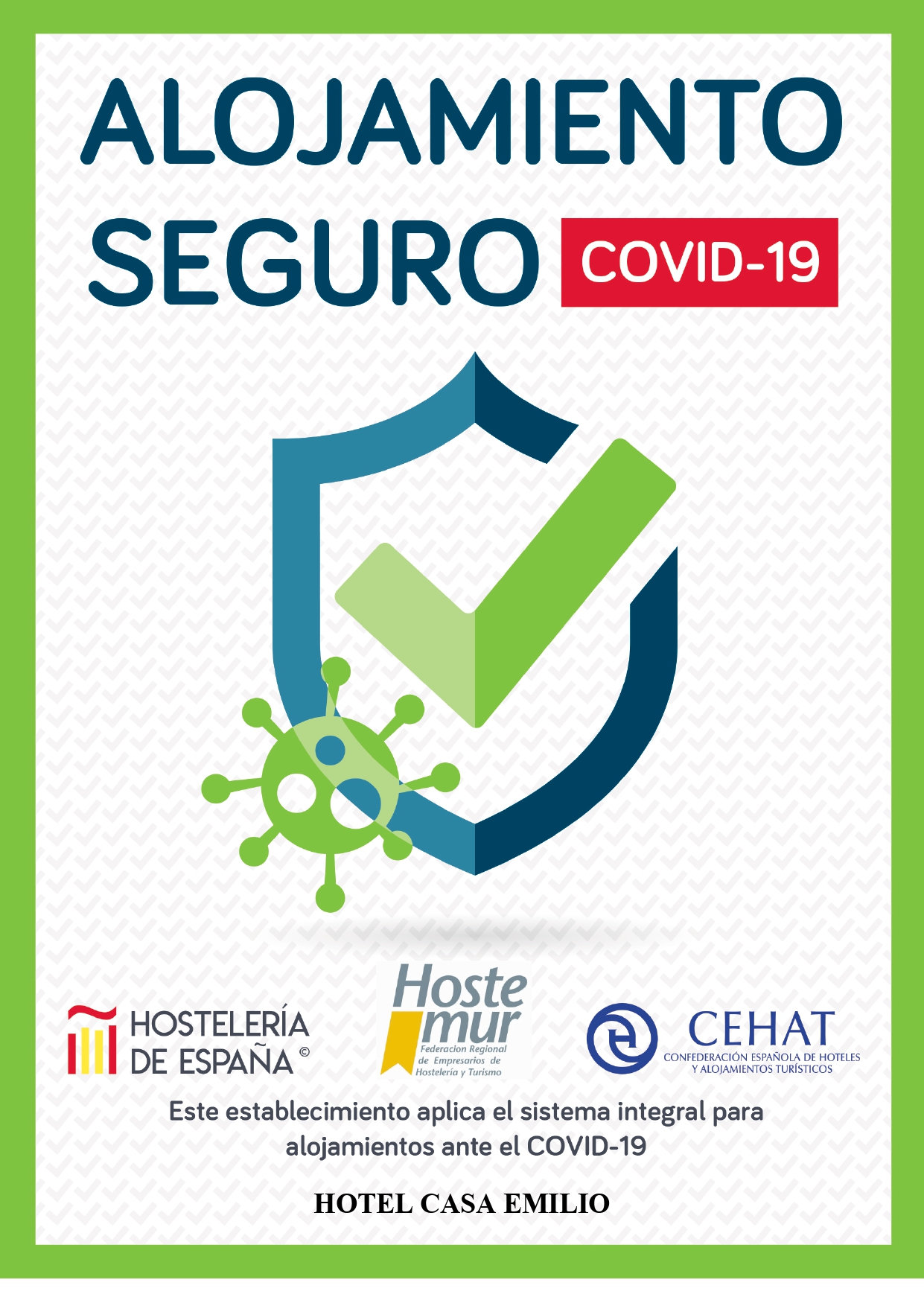 Enjoy an exceptional experience in Casa Emilio Hotel
This hotel is located in the heart of Murcia's artistic and commercial centre.
Its unparalleled location makes the hotel a perfect destination to get to know the marvels awaiting you in Murcia. Moreover, Casa Emilio Hotel is located in the centre, offering the possibility of enjoying a pleasing walk through a large restaurant area. Furthermore, this establishment provides good connections; it is located just 5 minutes from the coach and train stations.
Casa Emilio Hotel has 46 comfortable rooms fitted with all the facilities to make you feel like home.
Discover the hidden treasures in Murcia.
8.8 8.8